Genting Rewards is a loyalty program available at Resorts World, the newest resort in Las Vegas, which opened in June 2021. So far, it is the most expensive resort in Sin City, with $4.3 billion invested in it. Apart from gambling and accommodation, Resorts World Las Vegas offers a spa, must-see events, designer couture and more.
As a member of the Genting Rewards program, you can benefit from various incentives. You have to be 21 years of age to sign up for membership. On the official website of the resort property, create an account by providing personal and contact details. Stay with us to learn how to use the Genting Rewards Card to elevate your Resorts World experience.
1
Earn throughout Your Stay
As a Genting Rewards member, you will earn Genting Points, Badges or Milestones whenever you spend money at the resort. You can use them at the casino or on other content available at the property.
2
Benefit from Beyond Tier Match
The loyalty program offers so-called Beyond Tier Match schemes that enable you to earn points as a new member or elevate your status. For example, the Milestone Match scheme allows you to use your loyalty card from another qualified casino. Show it, and Genting Rewards will match your tier. To get a list of eligible competing casino programs, simply text "Beyond Tier" to 79-888.
You can benefit from the New Member Milestone Accelerator scheme with no competitor card needed as a new member. Sign up for membership and earn points to accelerate your tier match within the first week.
3
Enjoy Special Rates and Offers
Genting Rewards Card holders can enjoy member-only rates for rooms and suites within Resorts World Las Vegas. Once you become one, you can also take advantage of special deals for dining and spa experiences.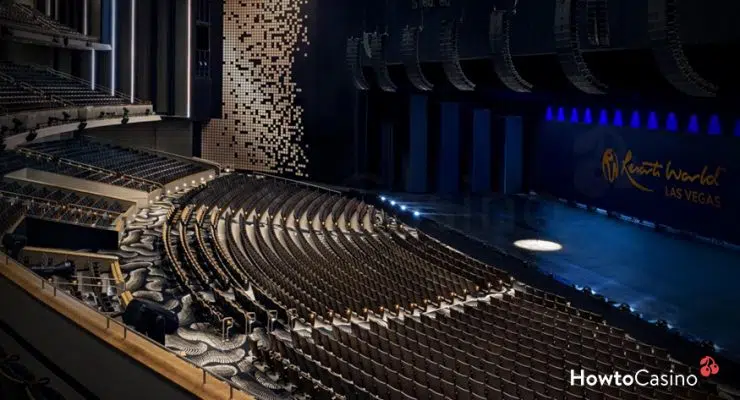 4
Get Exclusive Invitations and Early Access to Tickets
Members of the Genting Rewards program can also get exclusive invitations to events taking place in the resort. In addition, they can take part in exclusive promotions and have early access to tickets for entertainment events.
5
You Cannot Transfer Points
Keep in mind that you cannot transfer points from other Resorts World properties to the one based in Las Vegas. So, if you want to benefit from the loyalty program of Resorts World Las Vegas, you must enrol for Genting Rewards.