Online slots are very attractive to gamblers and you will probably hear many different stories about slots and how they pay out. One thing is sure – there is no way to predict when the slot will release payment. People who share their predictions about winnings with slots probably don't understand the system of popular machines. One of the main reasons why you cannot predict when the machine will hit is the gambling provider and its business goals.
If you would be able to predict the exact time when the machine will deliver the prize, casinos will stay without their money. Even if you cannot find 100% indications that slots will hit, you can make close predictions by using odds. It means that you can increase winning chances by implementing certain strategies. If you want to learn more about how to recognize the moment when the machine will pay, be sure to check the following tips.
1
Choose Slots with the Highest Payouts
Everyone who has spent some time in a land-based or an online casino knows about the term 'house edge'. It represents a mathematical advantage that the gambling provider has over gamblers.
This edge results in a secure percentage that is returned to the provider over a certain time. It means that casinos will always beat players in the long run as the odds work in their favor. Despite unfavorable odds, it is still possible to play favorite games and become a winner. Each slot has a theoretical RTP or Return to Player, which is based on statistics.
The approximate RTP for slots is between 90–96%. It means that every slot machine with a RTP of over 96% would be a great option. If you plan to play on a long-term level, you need to pay attention to percentage and choose machines with the highest ones.
2
Know Where to Look for RTP Rates
If you are not sure how to find information about the RTP of a specific slot machine, we are here to help. There are many review websites on the internet that test casino and slot machines and unveil information about their RTP rates.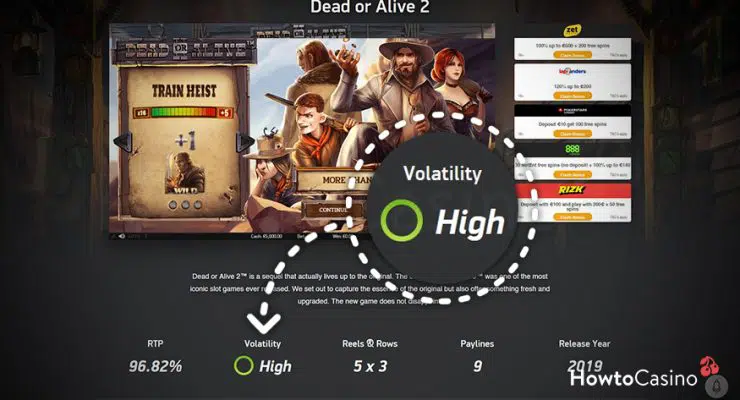 3
Check the Volatility of the Machine
Another important element of the slot machine is the variance. It indicates how often you can expect winnings when playing favorite games. High volatility slots will have a long dry period before triggering big wins. You should also know that payouts are better with high volatility machines and one of the perfect examples is Book of Ra by Novomatic.
On the other hand, you will also find low volatility slots which deliver more frequent payouts but smaller ones. Whether you will play high or low volatility slots depends on your personal preferences. If you prefer higher risk, high volatility slots are great for you.
On the other hand, if you like small winnings popping out all the time, you should choose low volatility machines. Online casino providers are not willing to reveal information about the volatility, but you can play several rounds and everything will become obvious.
4
Take Advantage of Bonuses
If you want to overturn the house edge in your favor, you should use bonuses. Most casinos provide players with different bonuses such as free spins, free money, welcome bonuses, and others. They want to attract players by featuring regular promotions.
The most popular bonuses among gamblers are welcome offers which are available for new players who register at the site for the first time. There are also no deposit deals that are available without any prepayment conditions and you can use them to play. However, bonuses will not be available forever, but you should use them as they are still available for players.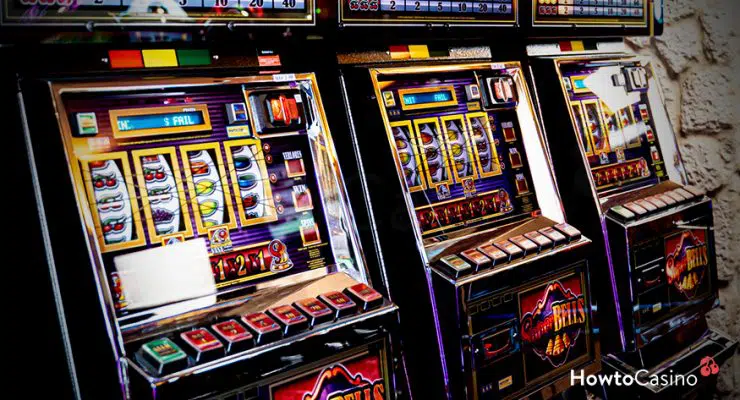 Another way to recognize when the machine will hit the prize is by timing it. If you play at land-based casinos, just sit next to the machine and watch the reels spinning. Make sure to play your machine while you are timing others close to yours. As soon as you observe that a certain machine gets in popularity, you should definitely pick that one.
If the machine hasn't yet paid a significant amount, it is a reason to sit down and place a bet. Players are also recommended to check the recent winners on a certain machine. If the slot has just paid a big amount, you should definitely wait some time before placing a bet.
6
Pay Attention to the Cycles of Machines
Every slot machine has a cycle and you should know it before playing the game. No slot machine will stay tight all the time. Despite looking tight, even the same machine will deliver a payout at a certain moment. It is especially true for machines which haven't paid anything for a long period of time.
If you see a machine delivering a solid payout, don't leave and think that it is the maximum potential. Continue with the gameplay and you will see whether the machine has certain patterns which repeat.
7
Don't Play Games Which Are Not Popular
Another important piece of advice is to avoid machines that are not popular among players. If you are a real casino lover, you want to enjoy games that are popular among others. You should know that most popular games have better chances to become loose as well as to deliver a huge amount.
If you stick to less popular games, you may waste your time before realizing that they don't bring anything valuable. These games will usually lack features and symbols which could deliver big winnings and related excitement.
8
Don't Play Game Too Long
When you spend your time at an online casino, you should avoid playing the same machine all the time. If you are attracted to the same game all the time without realizing that the same game will not become loose, you are losing so much. There are many slots out there and you should choose one which has a loose potential.
To estimate your winning potential, you should stop playing a certain game for a while before coming back and playing it once again. During this period, you may let other players loosen the machine for you and return to playing the game when it is close to hitting. Avoid sitting at the same slot and you will keep your bankroll safe.